Mold Remediation in Winnetka, California
Have you found mold in your Winnetka home or place of business? You've come to the right place. DLS Projects Management, Inc. has a proven track record of completely and permanently removing mold in Winnetka buildings, and improving indoor air quality. DLS Projects Management, Inc.'s skilled technicians competently eliminate the mold throughout your home or professional building. Behind walls and under floorboards are common areas where mold spores lurk. Call the finest Winnetka, CA mold removal experts and have your mold completely eradicated!
---
If you've got mold in Winnetka
---
Choose DLS Projects Management, Inc. for Mold Remediation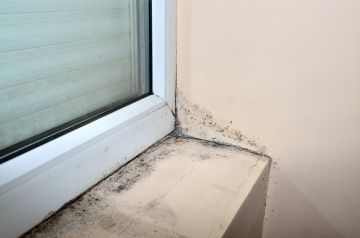 Since 2018, DLS Projects Management, Inc. has offered professional Winnetka, California mold remediation services to property owners who are in need of a competent mold remediation contractor. Winnetka residents are aware of the health implications if mold spores spread in their home or office.
They look to DLS Projects Management, Inc., the Winnetka mold removal experts, to effectively and safely remove mold from their properties. Water intrusion or moisture, combined with warm temperatures create an ideal environment for mold to grow. Health problems ranging from asthma, headaches, eye, and sinus irritation to upper respiratory infections may result. Don't put your family or your employees at risk! Call (818) 213-2788 for mold remediation today!
Mold Removal in Winnetka
DLS Projects Management, Inc. uses best practices when performing the process of mold removal. Winnetka residents can limit their exposure to mold and mold spores by relying on our skilled remediation crews to fully remove the mold from their property. Mold removal, Winnetka homeowners know, is best left in the hands of professionals when dealing with possible health risks or worse yet, indoor air toxins.
---
Leave the mold remediation in Winnetka, CA to us!
Contact (818) 213-2788 to handle your mold removal promptly and safely.
---
Call for FREE Mold Remediation Quote
---
WHAT CUSTOMERS ARE SAYING:
5★★★★★ - "Have you ever woken up to a flooded house? We have, it's surreal. One of my worst nightmares realized. I remember standing with water under my feet in shock, beyond overwhelmed, and at a loss as to how to proceed.
We couldn't believe our good luck when David and his crew came to our rescue! We really appreciate how they were able to take care of our flooding, conduct asbestos and lead abatement, and diligently negotiate with our insurance to completely restore our water damaged house to home sweet home again!
David is, without a doubt, one of the best people I've ever met and he's great at his job too! If I could give more than 5 stars, he and his team deserve it!
David's knowledge, and commitment to excellence and to his clients, were apparent from the get go. He was the consummate professional exuding experience, competence, courtesy, and wisdom. David was consistently on top of his game and made sure all tasks were completed neatly with urgency and efficiency.
His kindness is what I remember most though, as he did his best to alleviate my stress throughout the entire process by anticipating needs, communicating well, and following up and through on everything!
David has proven to be the best project manager and we are forever grateful! He made complicated work look easy and executed at the highest level, all with the most compassionate spirit ... I always felt like David had been through it all before and had our best interest at heart. He earned my respect and trust as he expertly navigated through every challenge with zen.
If you are ever faced with this scenario, no need to panic ... just give David a call! You'll be in good hands and can rest assured that everything will be taken care of beyond your highest expectations!
Much gratitude again, David and crew!!! Highly recommend!!!"

Tammy C., Emergency Water Removal in Los Angeles, CA

2022-12-23

5★★★★★ - "We had a sink overflow at the barbershop.
David and his crew were prompt and efficient! They were able to clean and dry everything up in no time, which to me, staying open and busy is the most important thing!
Thank you, David, words can't describe it!"

Arianna A., Emergency Water Removal in Los Angeles, CA

2022-12-23

5★★★★★ - "My house exploded, water was coming out of my walls! David and his team were here within hours to assess the damages and start their work. He walked me through the process & eased my worries. Vic was also great! They took care of my place & set me up with everything else I needed to move forward!"

Jamie R., Water Damage Restoration in Pacoima, CA

2022-12-23

5★★★★★ - "I worked with David when an old washer broke and leaked into the closet. Based on my experience, David was upfront, timely and delivered exactly as he said he would. Very professional experience overall and would highly recommend to anyone who's had the unfortunate experience of dealing with water damage. It at least helps when you are dealing with competent and professionals in the area when you've already got a headache."

john C., Dry Out Services in Van Nuys, CA

2022-12-23

5★★★★★ - "Had a slab leak that damaged multiple rooms in the house. David and his team got me a local contractor, negotiated with my insurance and got my home better than before. Highly recommend!"

Marcos P., Water Damage Restoration in Sherman Oaks, CA

2022-12-23

5★★★★★ - "Last summer, I had noticed some water from the base of my refrigerator. Thinking it was simply a loose water line, it turned out the entire water supply had been leaking from the laundry room behind the wall, and the water had flowed under the baseboards, all over the kitchen and downstairs! Needless to say, I was in a panic. After a quick search and phone call, David showed up in about 30 minutes! He performed his tests and confirmed the extent of the issue. It required an entire restoration, which I had never dealt with before. David walked me through the entire process, and helped me understand my insurance coverage. They immediately started drying and demolition and ensured no further damage occurred, and checked in multiple times until the job was done. I was and am still very impressed by the professional and efficient work performed. Thanks David and your team for your help in turning a nightmare into a smooth recovery!"

J.C., Emergency Water Removal in Canyon Country, CA

2022-06-23

5★★★★★ - "We recently had a water damage at our home from a pipe explosion. David was very fast at responding to our emails on a Friday night and came by the next morning! Cannot give enough gratitude for their hard working and speedy repair!"

Cynthia J., Burst Pipes in West Hollywood, CA

2022-06-23

5★★★★★ - "David and his team are very professional, prompt, friendly and knowledgeable of the service they provide. I had a terrible leak, David guided me through and helped me with the insurance company, he had the patience to answer ALL of the questions I had. I truly appreciate DLS service!"

Yaka K., Water Damage Restoration in Los Angeles, CA

2022-06-23

5★★★★★ - "We had a horrible flood in my dad's house! He's elderly and an early bird, so he caught it fairly quickly, however, the water pressure was too high so our entire kitchen and part of the living room had standing water. Naturally, we panicked, and tried to do the clean-up ourselves, we quickly realized that ain't gonna happen, lol.
Luckily I was able to quickly find David and the crew, who responded swiftly, despite the early morning hour on a Sunday. David is incredibly professional, gives you that "I know I made the right decision" feeling right away, then proceeds to prove it with outstanding workmanship and know-how knowledge. He breaks down and simplifies the insurance process, making sense and order, especially if it's your first time dealing with a situation like this, which it was for us.
To summarize in two sentences:
1) Sunday Funday
2) go with David and DLS"

Danit M., Dry Out Services in Los Angeles, CA

2022-01-16

5★★★★★ - "Our bathroom overflowed which flooded half of our house. DLS got here in no time to suck out the water and start performing work. David and his guys were extremely helpful communicative and professional. I would highly recommend you to anyone that needs such work performed. Thanks again, guys!"

Atai N., Sewage Cleanup in Agoura Hills, CA

2022-01-16

5★★★★★ - "Our house flooded after a leak in the supply line to a sink in our bathroom. It was a Saturday morning on a long holiday weekend and the damage was severe. David showed up an hour later and had a team in our house later that day. They handled remediation swiftly and helped limit the damage."

Brett H., Flood Damage in Santa Monica, CA

2022-01-16

5★★★★★ - "David is THE guy to call if you have water damage! We are so thankful to him and his team for their quick response and continued support. If you want personal, professional and fast, call DLS. You will be glad you did. Thanks so much David!!"

Emily W., Water Damage Restoration in Van Nuys, CA

2022-01-16

5★★★★★ - "Wow. There are not enough words to describe my experience with David and his entire team st DLS Projects Management. From the onset of the water burst/leak until the very end he worked closely with us and the insurance to ensure we were "made whole" on this devastating damage. They are prompt, communicative, and most of all very thorough! I cannot recommend them enough. Thank you David for saving us in this time of urgent need!"

Kristi S., Water Damage Restoration in Sherman Oaks, CA

2022-01-16

5★★★★★ - "EASY TO WORK WITH...Great material and fast work."

RONALD KURTZ in Burbank, CA

2020-02-20

5★★★★★ - "David is prompt to respond and very professional. Highly recommend him."

Diane

2019-04-02

5★★★★★ - "I'm a very picky person, especially when it comes to my home, which is why I'm grateful to have found David and DLS. The level of professionalism and workmanship was outstanding and extraordinary. David handled the whole insurance situation seamlessly, and came through on everything he promised. Thanks again Dave!"

Igor Chausovsky, Emergency Water Removal in Newbury Park, CA

2018-12-27

5★★★★★ - "David and his team did a great job with our water damage!! He is extremely knowledgeable and straightforward and explained everything that needed to be done. I would definitely recommend DLS for water damage and restoration."

Limore Shalom, Water Damage Restoration in Lakewood, CA

2018-12-27

5★★★★★ - "The team at DLS Projects Management is incredibly professional and helpful. They responded very quickly to all questions, ensuring streamlined communication throughout all of the process. The team was friendly and efficient and patient in helping me to understand the necessary work. I would highly recommend them to anyone looking for professional services in restoration work. They provided high-quality service at a reasonable price and were upfront about everything. Thank you guys!"

Anna Rubin, Burst Pipes in Big Bear Lake, CA

2018-12-27

5★★★★★ - "David is a great project manager. Had handled multiple of my mold remediation and water/fire damage restoration projects in the past. All projects were completed in time, and never had any issues. Would definitely recommend."

Michael Alterman, Water Damage Restoration in San Fernando, CA

2018-12-27

5★★★★★ - "I'm writing this on behalf of my mom. She had a pipe burst underneath the kitchen sink, so she had me find someone who can help her ASAP. I came across these guys, and I'm so glad that I did! Usually, I would never hear the end of it for trying to help (at her request), but not this time haha! Well done DLS, and thanks again! (mostly from me)."

Adam Boaz Becker, Burst Pipes in Apple Valley, CA

2018-12-27

5★★★★★ - "We had a pipe break in the ceiling a couple moths ago. Thank God I found these guys somehow, let me tell ya. Professional and courteous! I liked the way they covered everything and kept it clean and tidy at all times thru this thing. David is as good as they come when it comes to insurance stuff, a well of knowledge. Cheers guys!"

Amir Afuta, Burst Pipes in Deluxe Check, CA

2018-12-27

5★★★★★ - "David and his team are very professional, prompt, friendly and knowledgeable of the service they provide. I had a terrible leak, David guided me through and helped me with the insrance company, he had patience to answer ALL of the questions I had. I truly appreciate their service!"

יערה קורן‎, Flood Damage in Flint, CA

2018-12-27

5★★★★★ - "David and his team are truly professional! They respond quickly and are very experienced. David is especially an expert when talking to insurance which is a great help!!! Honestly relieving to have such great communication and a smooth process overall throughout all the chaos. Thank you so much!"

Zohar Achiasaf, Water Damage Restoration in Casa Blanca, CA

2018-12-27
---
Call for FREE Mold Remediation Quote
---