Water Damage Remediation
Serving the Los Angeles, CA Area
When water or even extreme moisture penetrates your home or building, the results are often devastating. If you are searching for a competent Sherman Oaks water damage restoration specialist to effectively remediate damages caused by burst pipes, appliance leaks, flood damage, sewage and much more, DLS Projects Management, Inc. is a name local Los Angeles County area residents and businesses trust to provide emergency water removal and dry out services in Sherman Oaks, California and surrounding areas.
---
Call For FAST Response
---
Why Los Angeles County Trusts DLS With Their Emergency:
Provide superb customer service experience
Close and frequent communication with the customer
Many years of experience in the industry
Professional workmanship
Certified in fire, water, mold, sewage, and biohazard cleanup
We work for the insured, not the insurance

We guarantee 100% satisfaction

We are IICRC Certified #163978
Sewage isn't just messy - it's toxic and dangerous. Don't take any chances with your health. DLS Projects Management, Inc. has the knowledge and the expertise to handle your sewage emergency. Areas will be quickly contained, completely dried and sanitized. Call (818) 213-2788 for prompt action.
When you call DLS Projects Management, Inc. in a water emergency in the Sherman Oaks area, DLS Projects Management, Inc. arrives to your property fast to assess the water damage you're experiencing. Our certified restoration specialists will work quickly and efficiently to ensure any salvageable items are removed from your property and contained to avoid any further damage. Then, we'll get to work on removing and drying the water from the floors, baseboards, walls, ceiling, and everywhere in between. Our goal is to get your life back to normal ASAP, and will work tirelessly to ensure your needs are fully met in a timely, respectable manner. Knowing you've already been through enough, DLS Projects Management, Inc. will work directly with insurance companies and will facilitate direct insurance billing. The end result: a water-free, damage-free home, and peace of mind! Call (818) 213-2788 for fast response.
Are you concerned about the presence of germs in your home or the spread of viruses in your Sherman Oaks office, church, school or public building? The disinfection team at DLS Projects Management, Inc. is ready to respond. All surfaces are treated with EPA recommended products that kill 99.9% of all viruses and bacteria. Keep your employees and loved ones safe and healthy.
*Due to liability reasons, we cannot provide disinfection services where there have been/are confirmed covid cases.
---
Call for FREE Quote
---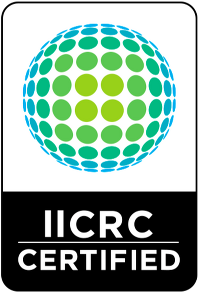 IICRC Certified #163978