Lead Paint Removal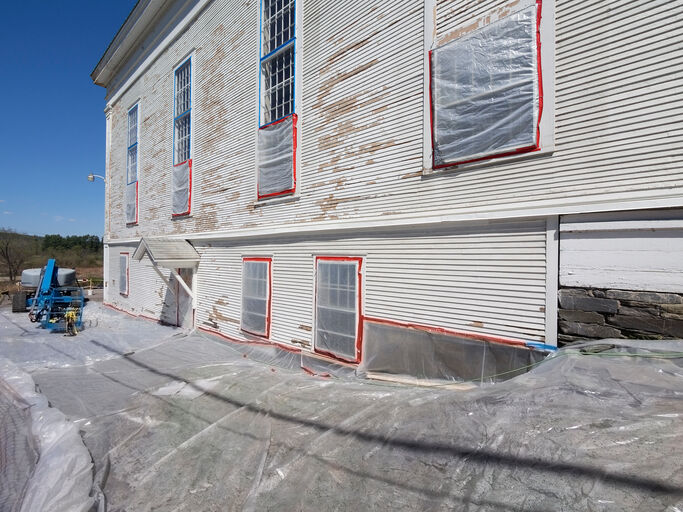 If you have a home that was built before 1978, there is a good possibility it has lead paint. Lead paint has been linked to issues with brain and nervous system development. Children younger than six years are most at risk because they are likely to put items in their mouths, including paint chips. DLS Projects Management, Inc. is certified in the removal of lead paint from area homes and commercial buildings. When you call (818) 213-2788 for lead paint abatement, you'll be working with a company that has 5 years of experience in the proper handling of lead and lead-based paints used on properties.
---
Call for a FREE Quote
---
Why Remove Lead Paint?
According to the Center for Disease Control*, lead paint is toxic, especially to children under the age of six. Exposure to lead has been associated with multiple developmental problems in children, including lower IQ, difficulty paying attention and poor academic performance. At this time, there is no cure for lead exposure. The best way to prevent exposure is to remove lead-based paints from your home. Luckily, commercial buildings such as schools and daycare facilities are regulated by the EPA and cannot contain lead paint. If your home was built before 1978, and you have young children, there is a simple test you can have done to determine if you've got lead paint on your interior or exterior walls. The need to remove lead paint is more urgent if you notice chipping or peeling paint in your home. Call DLS Projects Management, Inc. today for a quote on lead paint removal.
How Lead Paint Removal Works
Lead paint removal isn't a process that can be done in minutes, and it is not a DIY job. DLS Projects Management, Inc. is certified in safe and proper lead-based paint abatement, following protocol from the EPA. DLS Projects Management, Inc. takes all necessary safety precautions to ensure that your family is not exposed to the lead. Our process is seamless and our crews are always professional.
Call (818) 213-2788 to have our trusted specialist come out to your property and test for lead paint
If your home tests positive for lead paint, we'll provide a written estimate for it's abatement
Best practices are followed to safely remove or contain your lead-based paint when you partner with DLS Projects Management, Inc.
When removing the lead paint, we'll also use a HEPA filtered vacuum to ensure lead particles do enter your indoor air
We'll constantly keep you informed throughout the entire process so you're well aware of what to expect
Your lead removal project will be completed on time, within budget and with strict adherence to safety measures
Why Choose DLS Projects Management, Inc.?
When it comes to lead paint removal, we know you have plenty of options. But choosing DLS Projects Management, Inc. will be the smartest decision you can make for your home and family's safety for the following reasons:
Industry Experts: DLS Projects Management, Inc. has been certified in the successful removal of lead paint since 2018 a
Careful: We understand the importance of your safety, which is why we follow best practices to remove the lead paint from your property
It's affordable: There's no reason to spend a small fortune to make your home safe, we offer affordable lead removal options
Professionalism: We understand this is your home. We will leave it in pristine condition while providing impeccable customer service
Call DLS Projects Management, Inc. Today
If you're interested in having your home tested for lead paint or if you already know that you require lead paint removal services, be sure to contact our team at DLS Projects Management, Inc. at (818) 213-2788 today. Courteous, professionals are standing by, ready to improve the safety of your home.
*For more information about lead paint hazards and how to prevent exposure, see this article by the CDC: https://www.cdc.gov/nceh/lead/tips.htm?s_cid=cs_281
---
Call for Fast FREE Quote
---